A cheerful dab of color on your lips is a fun way to boost your confidence and complement your style, as well as your mood. And usually, for most women today, owning one lipstick is not enough.
Our love for lipsticks is indisputable — so much so that we eat nearly four pounds of it in our lifetimes. If we'll be ingesting a few pounds of lipstick, it is a must to find healthy lip products with high-quality ingredients. Good thing, organic lipsticks are already available to meet this need.
If you are in search of the best organic lipsticks that wouldn't put you at risk, we've come up with a list to present you with options that don't just offer long-lasting effects and great colour, but health and safety as well.

7 Organic Lipsticks for You
Your body deserves the best of the best, inside and out. Featured below are lipsticks that fall under one or more of these categories: free of synthetics, clean, natural, organic, paraben-free, preservative-free, cruelty-free.
1. RMS BEAUTY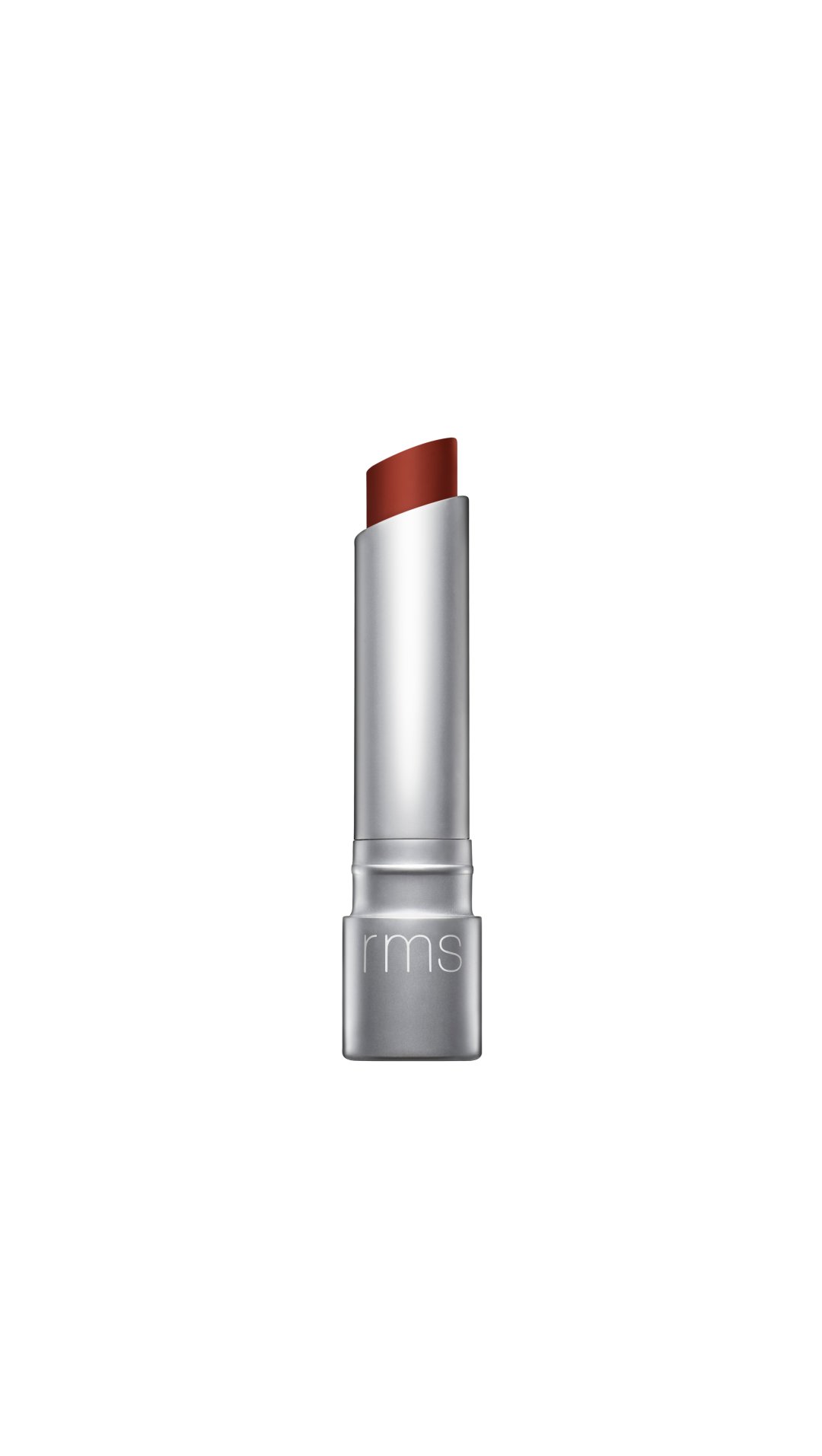 For the perfect everyday lipstick, you'll certainly want to have an RMS Beauty WILD WITH DESIRE Lipstick in your purse. It is a luxurious natural satin-finish lipstick enriched with the signature RMS Beauty Oil that is rich in antioxidants. This lipstick offers ultimate hydration and maximum color pay-off.
2. JUICE BEAUTY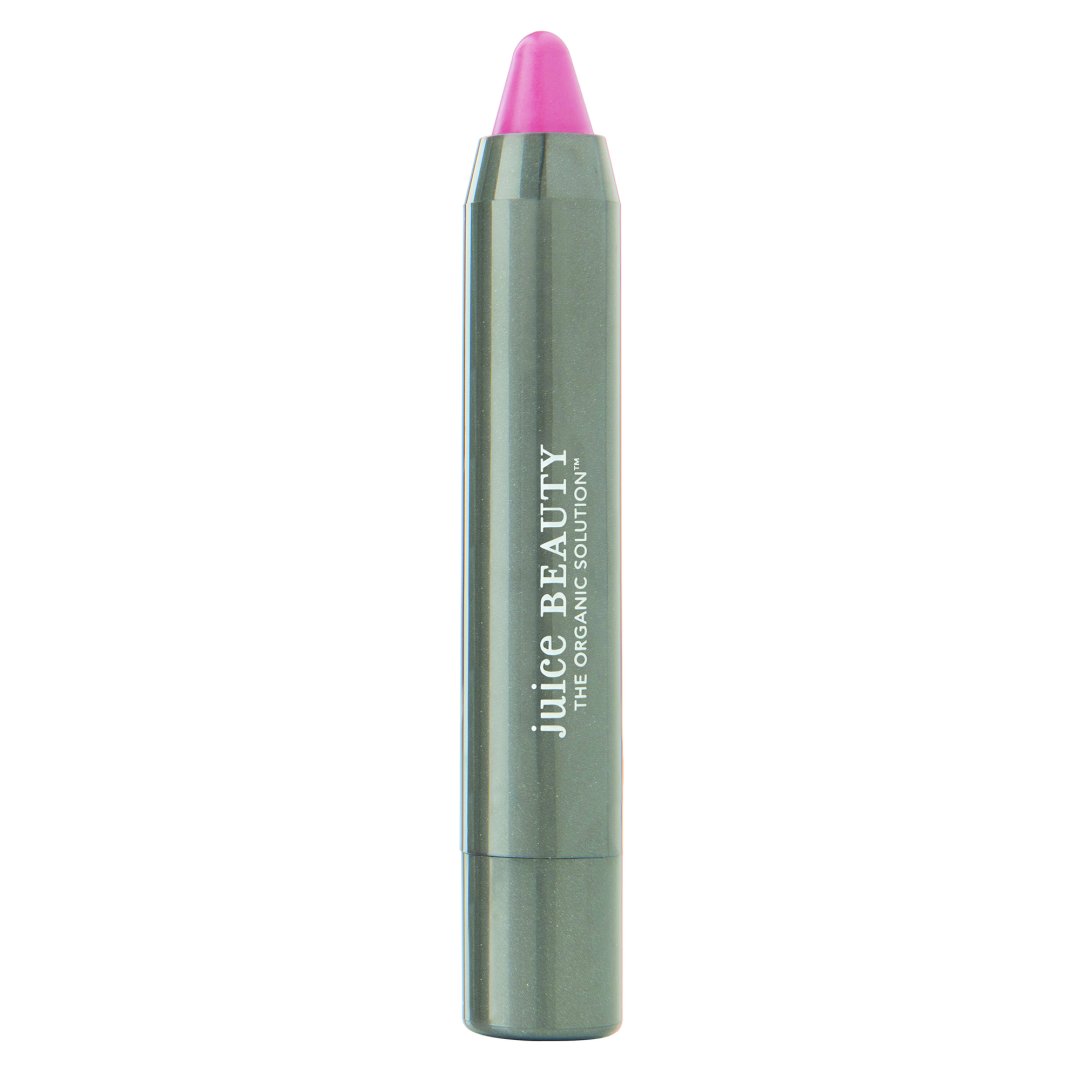 Juice Beauty PHYTO-PIGMENTS Luminous Lip Crayon is an organic lip crayon that softens lips and provides vibrant color. It contains a unique blend of plant-derived Phyto-Pigments with replenishing emollients to keep lips soft with a smooth, creamy texture and a lightweight feel. These, along with jojoba oil and shea butter, will ensure your lips never feel the slightest bit chapped.
3. ILIA BEAUTY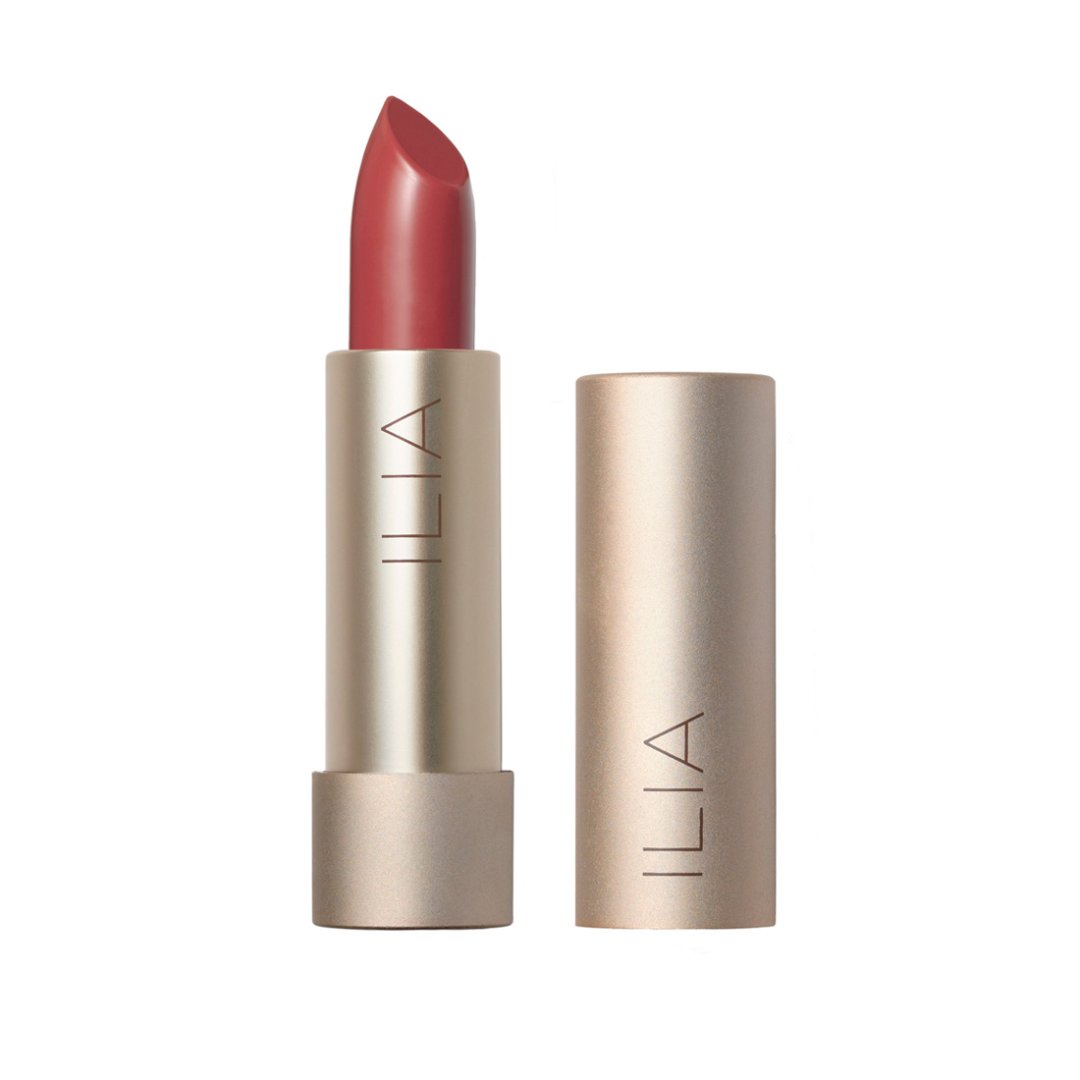 As a company, ILIA not only focuses on keeping harmful ingredients out of its products, but also emphasises the importance of including skin healing components. ILIA's lipsticks bring lips to life with brilliant colors that climb in intensity with every swipe, and a moisturizing formula loaded with healing butters and oils that melt upon contact with the warmth of your skin.
Buy Now: 24 GBP; 4g
4. LILAH B.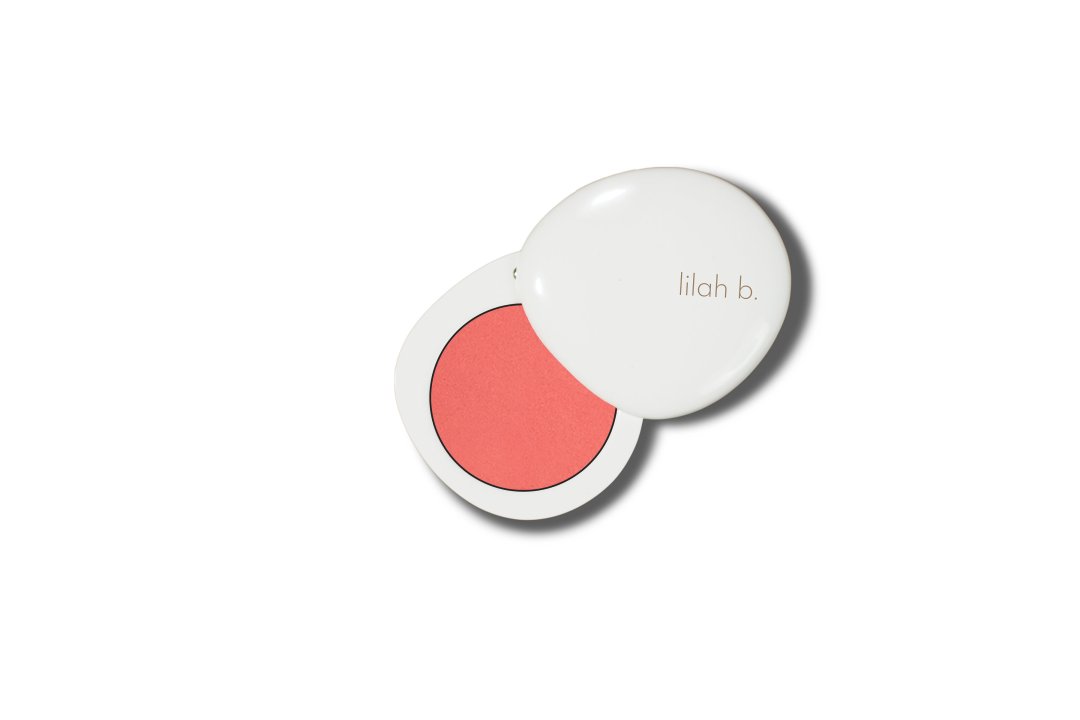 Who knew that something this pretty could be so convenient? Lilah B.'s DIVINE DUO™ Lip & Cheek compact can be used on your cheeks as a blush or tint and as a lipstick. You can even use it as an eyeshadow to add a feminine note. The product is created without gluten, sulfates, and parabens, and is full of healthy botanicals ideal for hydrating, moisturizing, and healing your skin. This is one of those products that can really do it all.
5. AXIOLOGY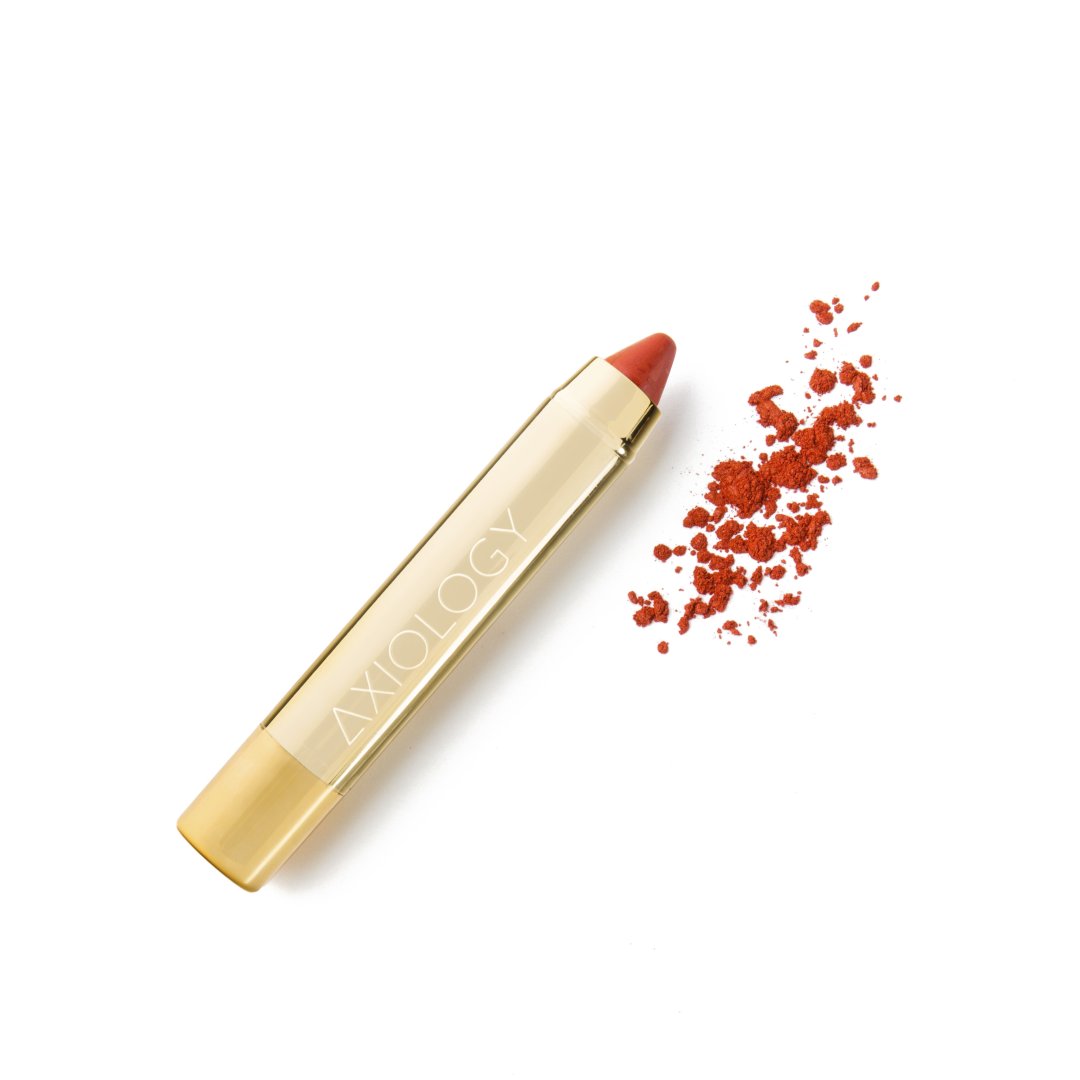 In the beauty world, a good red lip is the equivalent of a good pair of jeans. Using Axiology's Natural Lip Crayon in Marsala, Toasted Rose, or Keen will give you that classic look. The velvety soft formula glides smoothly across your skin but leaves you with a non-drying matte finish. It's composed of only 10 ingredients, all of which are organic, cruelty-free, and vegan.
6. KOSÅS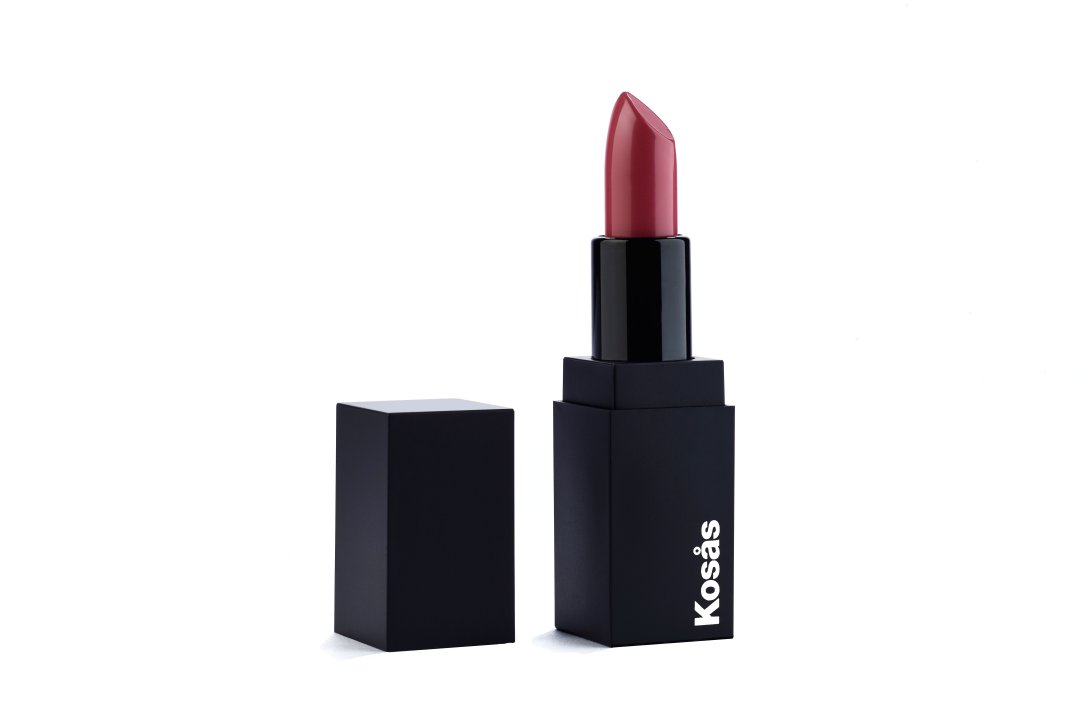 These hydrating, wearable lipsticks are made with organic oils and botanical extracts – antioxidant green tea, rosehip, grapeseed, and collagen-boosting sweet orange – plus deeply hydrating mango and shea butters. Maximum wear, comfort, and beauty. Kosas is always free of parabens, phthalates, mineral oil, propylene glycol, phenoxyethanol, synthetic fragrance and is never tested on animals.
7. VAPOUR ORGANIC BEAUTY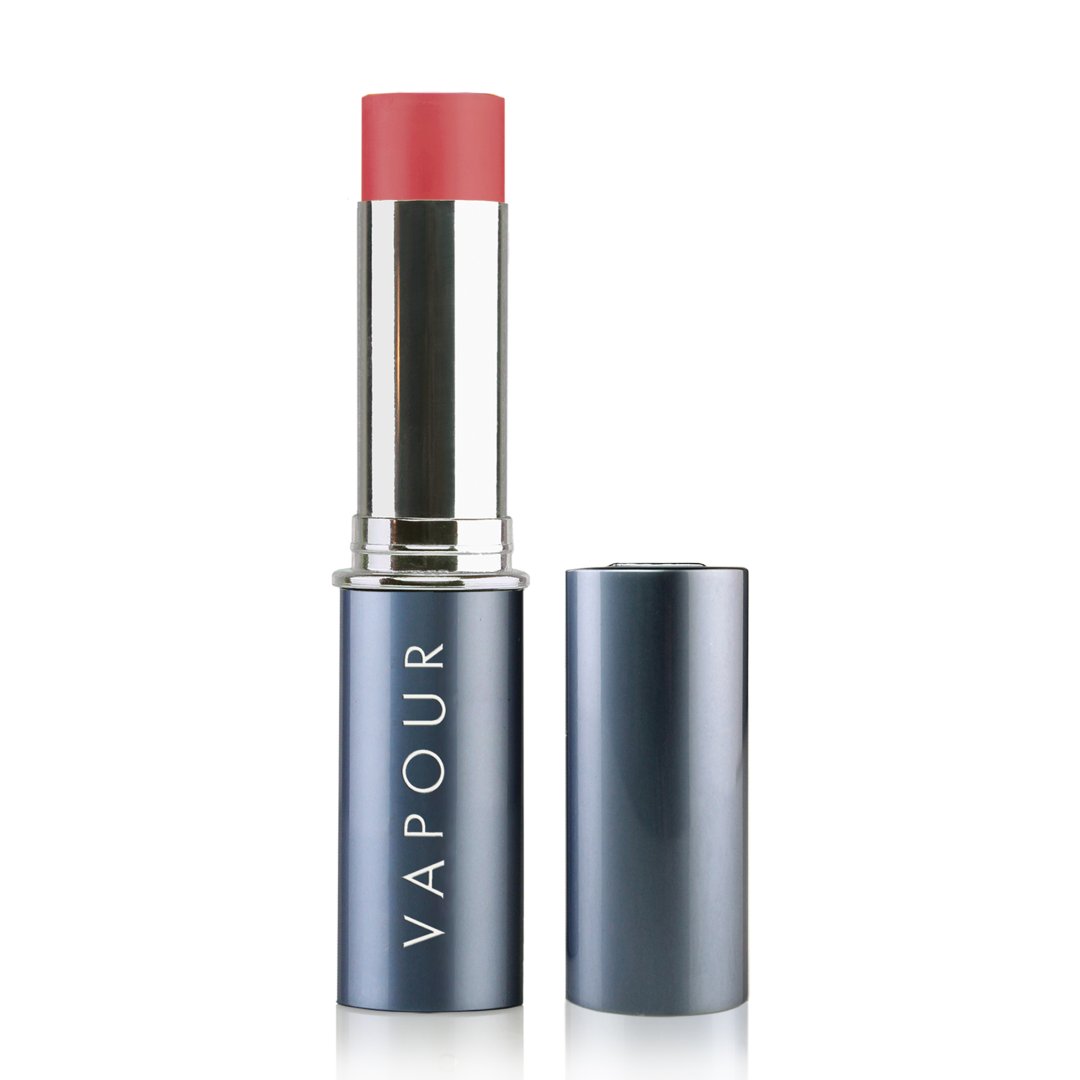 Natural, non-toxic, cruelty-free lipstick is nourishing like a balm but comes in a wide range of colors to suit moods or personalities. Infused with a cocktail of potent botanicals, including Myrrh, Rose Bud, Lemon Balm, Pomegranate Seed, Camellia Oil and Jojoba Oil. And above all made with wind power!
Buy Now: 21 GBP; 3.11g
Have you found the lipstick that works best for you? Browse our shelves to find more natural and organic beauty products.